What is Model UN?
During Model UN conferences, students play the role of diplomats from around the world.  The students use UN rules of procedures to speak on behalf of their assigned countries, negotiate with other student delegates and develop consensus to pass resolutions about critical world issues.
When is TCMUN?
Model UN conferences take place at all times of the year throughout the United States and even worldwide!  Teton County Model UN (TCMUN) 2019 will take place in Jackson, WY at the Jackson Hole High School on November 11-12 with a public keynote speech on Sunday, November 10.
Who can participate in TCMUN?
High school students from around the state of Wyoming have gathered in Jackson, WY each fall since the inaugural TCMUN in 2006.  To the extent that space is available, students from outside Wyoming are also welcome to participate. While high school students are the conference participants, the public is encouraged to attend the opening and closing ceremonies. 
What does a typical TCMUN conference schedule look like?
TCMUN typically hosts a public keynote speaker on the Sunday night before the conference. The conference takes place during the school day on Monday and Tuesday. The conference is usually held around Veterans Day in November. Refer to the Schedule page under the Conference tab for the most up to date schedule.
How can a school involve its students in TCMUN?
Each year, IC21 hopes to expand the TCMUN conference to involve more schools and participating students from the mountain west region.  Interested schools should contact IC21 (info@ic21.org), by May 1 for more information on how to involve students.
What are the typical time commitments of students and teachers?
Preparations for TCMUN can be somewhat time-consuming.  Student participants are expected to become familiar with the UN rules of procedures in order to ensure a productive and smooth-running conference.  Additionally, students are expected to conduct research on the country they are assigned and prepare a position paper outlining their country's views concerning the assigned conference topics.
How is TCMUN organized?
IC21, three Jackson high school social studies teachers and one or two volunteers have formed a steering committee annually to organize TCMUN since its inception in 2006. Depending upon the number of participants,  the conference is broken into 4-8 committees that simulate meetings of various UN agencies and bodies including the UN Security Council. The steering committee also decides which countries are to be represented in addition to the five permanent members of the Security Council, and deals with most logistical questions such as the final conference schedule, IT matters, and meals and refreshments.
IC21 is responsible for designating which countries students at participating schools will represent and in which committee. The specific assignment of countries to participating students is left to their teachers.
Who provides the preparatory materials for TCMUN?
Political Science Professor Karen Ruth Adams of the University of Montana prepared the background documents for participating TCMUN students 2008-2015.  The University of Montana has one of the oldest MUN programs in the US. Dr. Adams provides leadership to this MUN program and has facilitated a training workshop on MUN rules and procedures for Jackson teachers, IC21 staff and student leaders since 2008. In 2016 IC21 was given permission by the National Collegiate Conference Association to utilize their high quality background documents.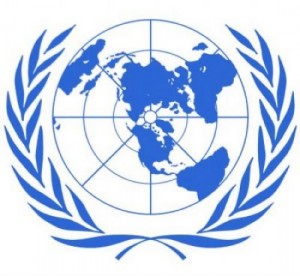 How do students prepare for the conference?
Participating students will be assigned countries and committees usually by the first week of September. Background guides will be distributed by this date. Students will then research their assigned countries and prepare a position paper. Students are also encouraged to review UN rules and procedures, learn about their assigned country's history, culture, political structure, and current political affairs, and research the opinions and position on the conference topics of their assigned country's allies and oppositions.
How can I reassure my students who are new to Model UN?
Check out our TCMUN New Delegate Cheat Sheet for helpful tips for first time students.
What is a position paper?
While preparing for TCMUN, students are required to prepare a position paper. This is a research paper presenting a country's opinions and viewpoints on various global issues determined by the conference topics.  Position papers must be two pages long. They should include an introduction and both topics; "works cited" do not need to be part of the two pages (making it three pages long, if necessary).
What are the logistics for submitting position papers at TCMUN?
The best position paper is to be selected by the teacher from each school. The teacher should hand in to IC21 the name of their "Best Position Paper" award winner on the first day of the conference, November 11, 2019. The other position papers prepared by students at each school do not need to be submitted to IC21, but it is the teachers' responsibility to ensure that they are completed prior to the conference. At the TCMUN closing ceremony, IC21 will provide an award (a medal) for the best position paper for each school,  which is to be given at the ceremony by the teacher of the respective school.
Please see attached documents for your reference and position paper format.